[Get Super Ultra Extreme Unique Rewards!]

[Get Super Ultra Extreme Unique Rewards!]
Greetings,
To show that we listen to the voice of Mutizen and try to provide satisfactory service, we decided to make a modification in this event.
The original purpose of this event was to compensate our VIP users, but also we added other events for those who spend a little Wcoin.
What has been changed?
Reward is +9 Full set of 4socketted Armor
Wcoin spent on any item will count (Seals, gold channel tickets and etc).
Event Period
Jun 20, 2014 after notice ~ July 4, 2014 24:00 (UTC)
Event Promotions
Get Super Ultra Extreme Unique Rewards!
Qualification# 1: Users who spend more than 30,000 Wcoin
Reward : : + 9 full set of 4socketted armor+Luck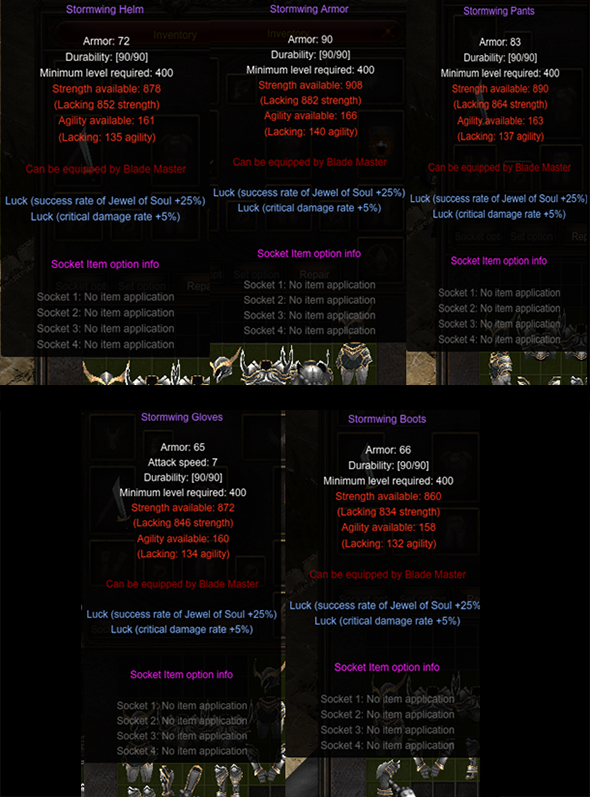 Qualification#2 : Users who spend more than 20,000 Wcoin
Reward : + 9 full set of 4socketted armor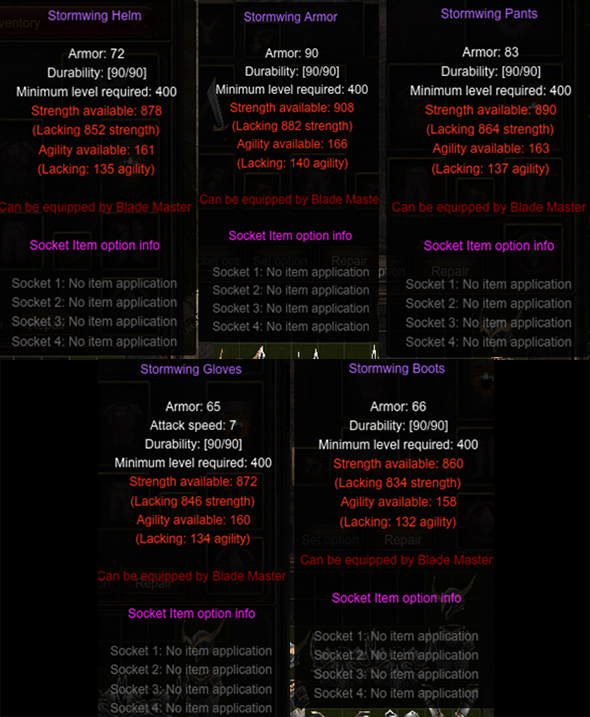 Note!
** Event winners will have to submit a CS ticket to choose the set from the list below from
July 5, 2014 UTC to July 9, 2014 (UTC)
<Socket Armor list>
- Storm Wing Set
- Lazy Wind Set
- Sticky Set
- Light Lord Set
- Dark Devil Set
- Hell Knight Set
- Magic Knight Set
- Ambition Set
- Succubus Set
2. Spend 3,000 Wcoin and get a Demon pet
Qualification: Users who spend 3000Wcoin or more during the event period
Reward: Chance to buy Demon Pet (30days) at 100Wcoin

3. Buy only one and get lucky!
How to participate: If you buy any product of world cup promotion, you will be included in this event. After the event ends, 100 users will be randomly selected to be prized.
Prize: Excellent Accessary Box at 0 Wcoin
World Cup Promotion product:
[WSC2014] Healing Chaos Card
[WSC2014] Lucky Box
[WSC2014] Champion Package
Sale promotion
[Bonus Bundle] Bless of Light 50+5
[Content]
Bless of Light 50EA + Bonus 5EA = 55EA
Price: 1000 Wcoin
Buy 50 Bless of Light and get additional 5 Blesses!
Buy now:
http://itemshop.muonline.webzen.com/GameShop/MuShopMainFrm.asp
Don't forget to get an attendance stamp
Get stamp: http://muonline.webzen.com/events/WorldCupAttendance
Thank you.
MU Support team