Forum Renewal on September 1st, 2015
Greetings,
There will be a renewal regarding MU Online's Forum categories.
During maintenance on September 1st, following changes will be applied.
1. Sub-sections for each server (Helheim, Midgard, Titan, and Asgard) will be added to Marketplace.

You can now post & search for Buying/Selling list for specific servers!

*ATTENTION!
Please copy and save your existing topics on Marketplace by August 30!
All existing topics in Marketplace will be deleted on August 31 in preparation for the renewal.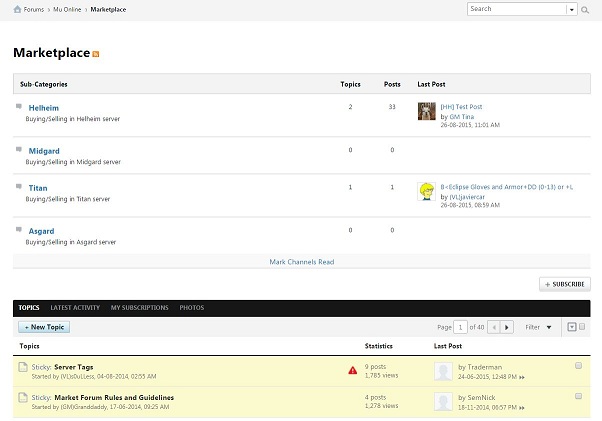 2. Non-English Forum with four sub-sections for each language will be added.

Here players will be able to post topics in Español, Português, and Polskie and other languages.

(Please note, all topics posted outside of Non-English Forum must be in English or provide an English translation)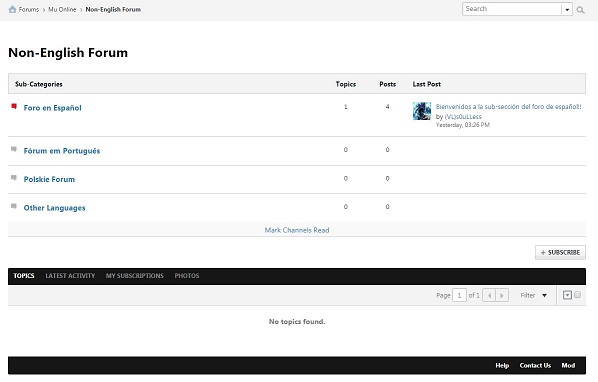 Thank you
MU Support Team