Game Launcher Error Solution
Greetings,
When you run MU game launcher, if you experience repetitive installation process and failure of the installation, please follow the below instruction.
In case where you still have a same problem, please send us a direct inquiry in detail.
Thank you
MU Support Team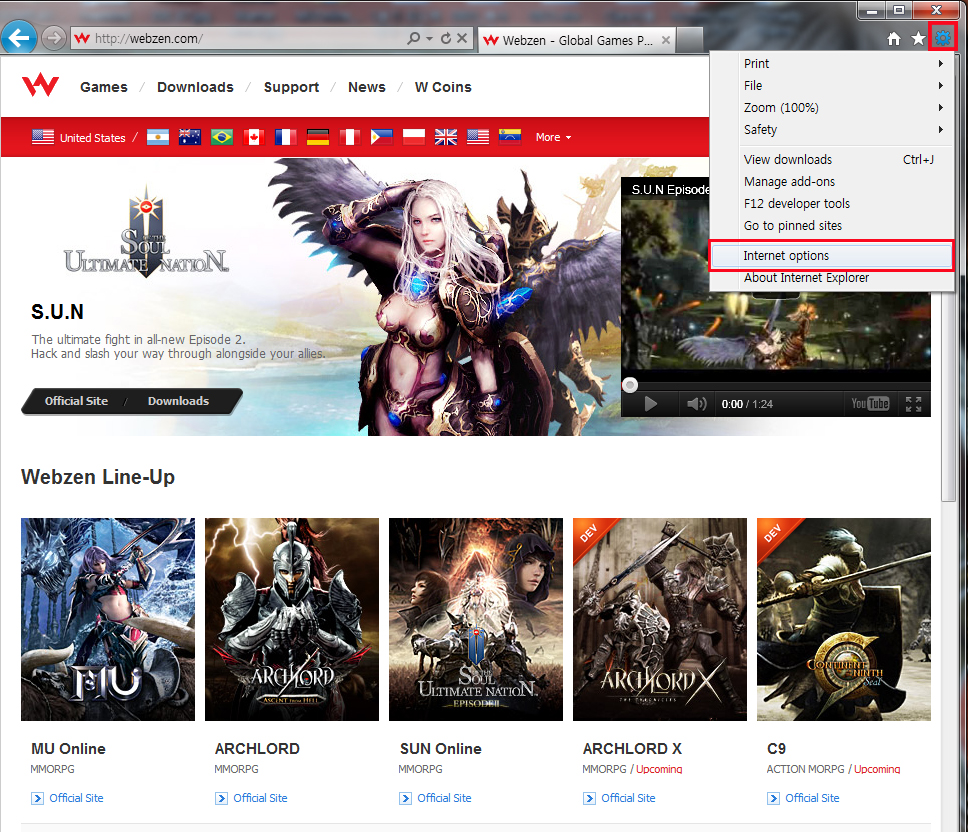 It shows the access to Webzen Global Portal by using 32bit Internet Explorer 9 browser in the Windows 7 64-bit OS
From the Tools menu in the top right hand corner, select Internet Option in the red box.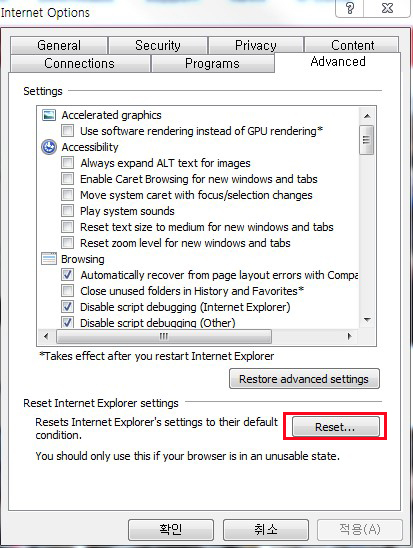 1) Select ""Advanced"" tab in the Internet Options box.

2) Select the "Reset (S)" button in the red box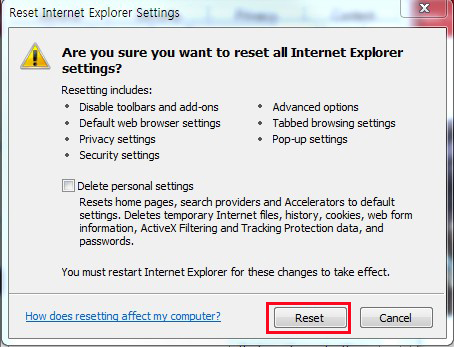 Click on "reset (R)" button in the red box to initialize the Internet Explorer 9 settings.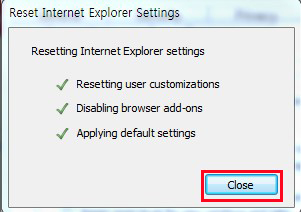 When "Reset" button is clicked according to the Step3, the progress is displayed as shown above.
When the progress is completed, click the "Close (C)" button.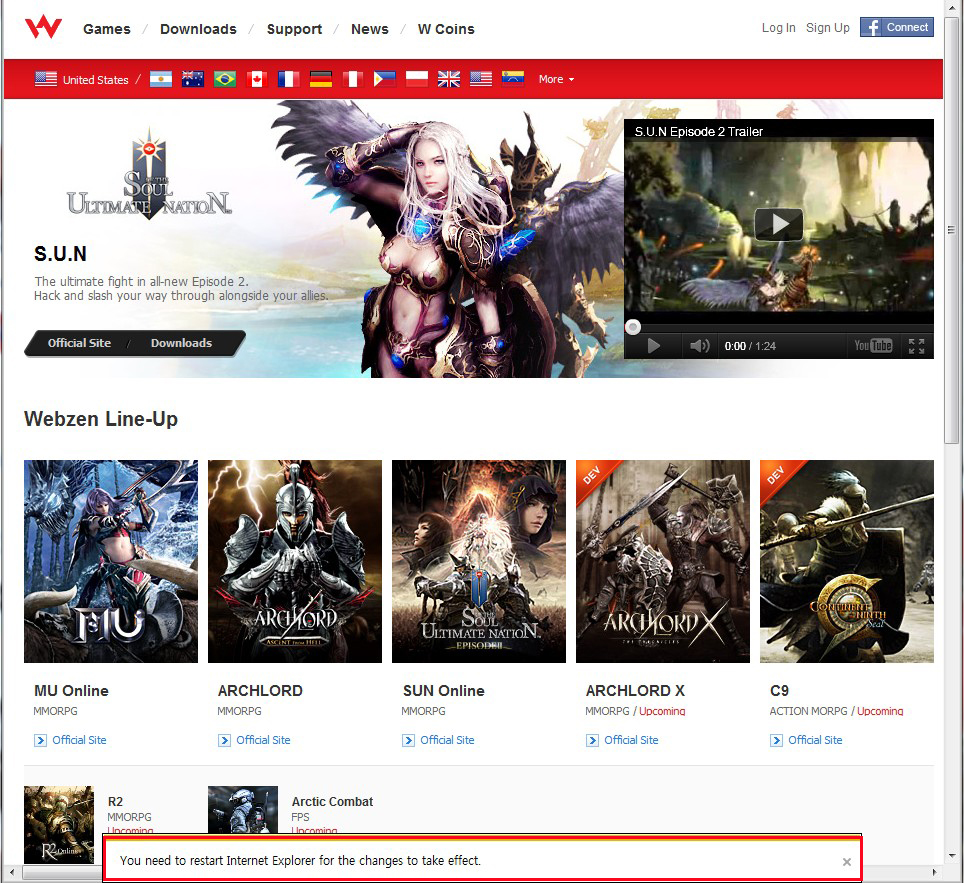 After the restore operation, you can see a message to start browser again
Please restart the browser.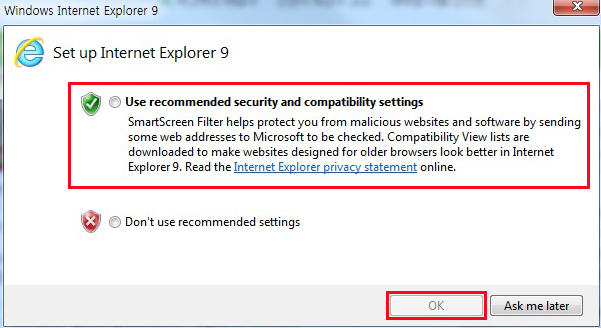 1) When you start again Internet Explorer9 , as shown above, it will ask about browser default settings.
2) Select the option in the red box and click on ""OK"" button.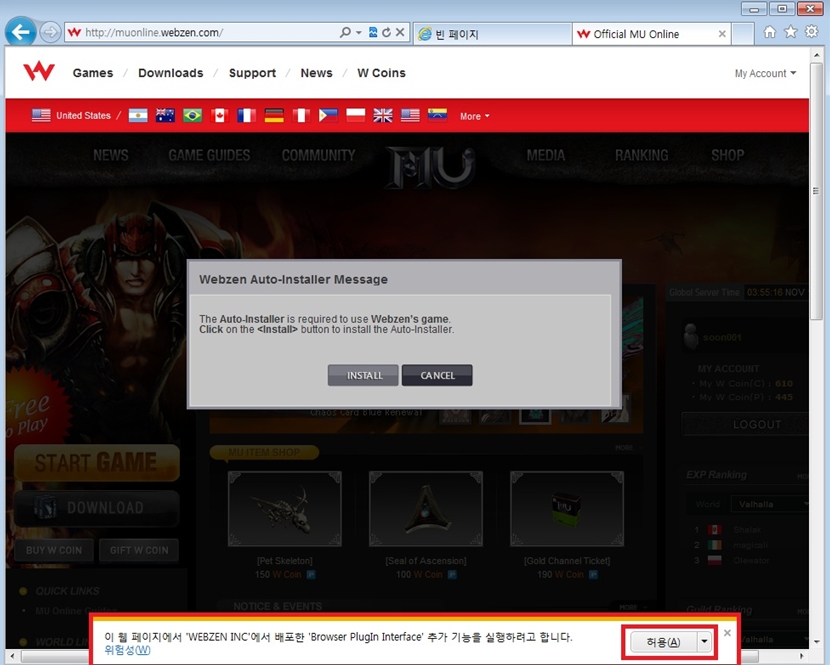 After the completion of Step 6, if you log in to WEBZEN page and click on Start Game button, a message in the red box will be shown.
If you click on Allow button (A), this message won't be popped up again.
In case where the message to setup WEBZEN installer keeps appearing, please check if you installed Active X by selecting Allow button.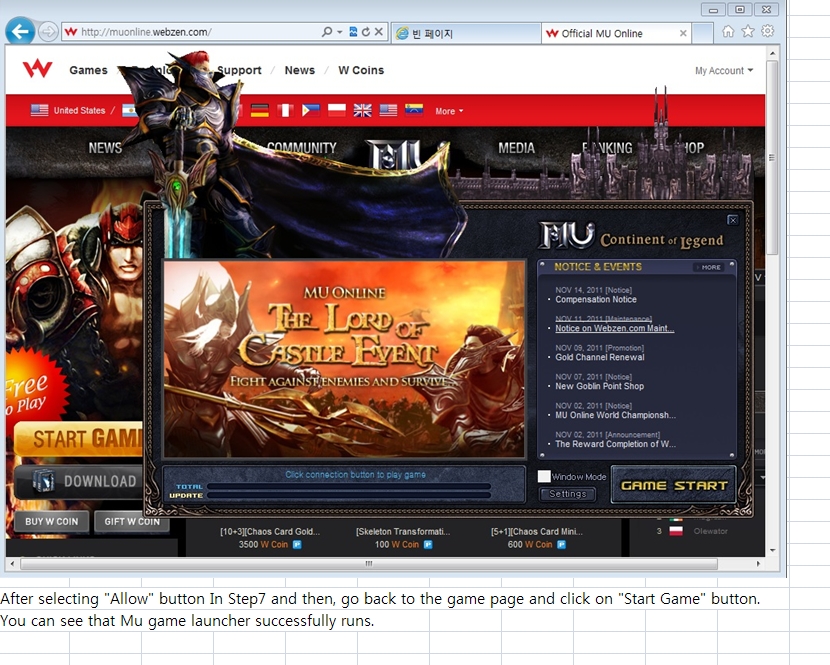 After selecting ""Allow"" button In Step7 and then, go back to the game page and click on ""Start Game"" button.
You can see that Mu game launcher successfully runs.