Season 17 2nd Update
1. Level Cap Increased & Season Rewards
1) Level Cap Increased
(1) The maximum level cap has been increased from level 1350 to 1400.
2) Season Level Reward
(1) Receive a gift box by reaching 'Lv. 1350' before the next season.
(2) The Reward Box will be sent to your Gremory Case and must be claimed within 30 days.
(3) The reward box redeemed in the Gremory Case expires after 14 days.
(4) Throwing the Level Reward Box on the floor allows the user to receive a [Kundun Mephis & Lemuria] Muun.
Muun Image

Name

Basic Ability

Additional Ability




Kundun Mephis &

Lemuria

When equipped with Muun

Increase Skillpower by +15

For 30 days after receiving the Muun,

Increase Basic Ability x20
① Reward Boxes deleted due to having expired cannot be restored.
② Reward boxes that cannot be used due having expired cannot be recovered.
Season 17 1st Update
1. Addition of Vendor Tab in NPC Shop
1) A Vendor Tab will be added in the NPC Shop.
(1) The Tab is shown at the top of the NPC Shop Window, and will show the Items being sold when clicked.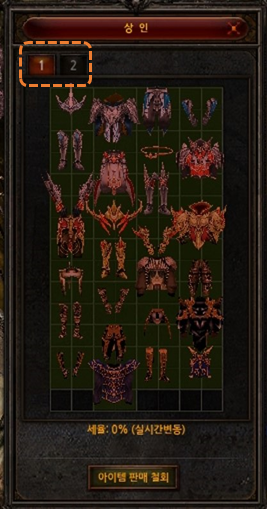 2. Event Inventory Shortcut
1) A Shortcut that opens the Event Inventory will be added.
(1) Shortcut: Ctrl + V
(2) You can open or close the Event Inventory Window through the Shortcut.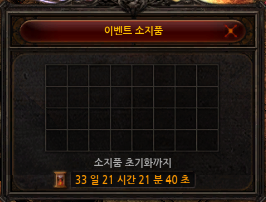 3. Addition of MU Helper Settings
1) MU Helper Settings will be added for some Classes.
(1) Buff Register Slot Added (Elf, Mage: Lemuria)
① 1 Buff Register Slot will be added.
* Existing 3 Slots -> Changed to 4 Slots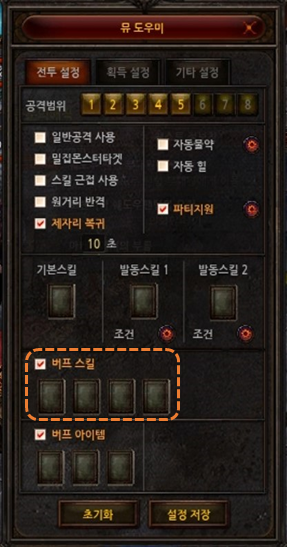 (2) Buff Range Settings Added (Dark Wizard, Elf, White Wizard: Kundun, Mage: Lemuria)
① A Settings Window that can set Buff Skill Range will be added.
② It can be accessed from the Party Request Detailed Settings UI Window.
A) The Detailed Settings Window can be opened by clicking the gear-shaped Button right of the "Party Request" in the MU Helper Window.
③ If the Buff Range is set, you will use the Buff on Party Members only when they are in the set range.