[Event] The Golden Colossus Event - May 18, 2021

THE GOLDEN COLOSSUS EVENT
Event Period_2021. 05. 18 ~ 2021. 06. 01 Before Maintenance
Help ! The continent of MU is under attack!
Protect the land from an invasion of Golden Monsters to unlock random rewards !
How to Participate?

1. Hunt Golden Goblins!

2. Obtain Books of Invocation

3. Throw Books of Invocation to summon the Golden Colossus!

4. Hunt the summoned monster to receive rewards!

Golden Colossus Appearance Area : Aida / Kanturu Ruins / Acheron (Alkmaar, Ubaid)/ Nars / Ferea / Nixes Lake / Deep Dungeon 2nd floor & 4th floor (new)

Books of Invocation : Tradable, Sellable in NPC Shop (100,000 ZEN), Can be stored in inventory & vault.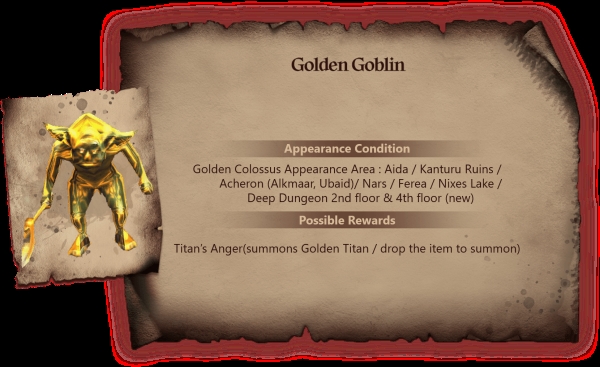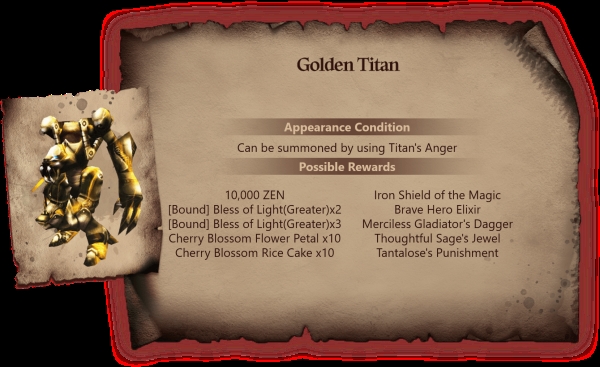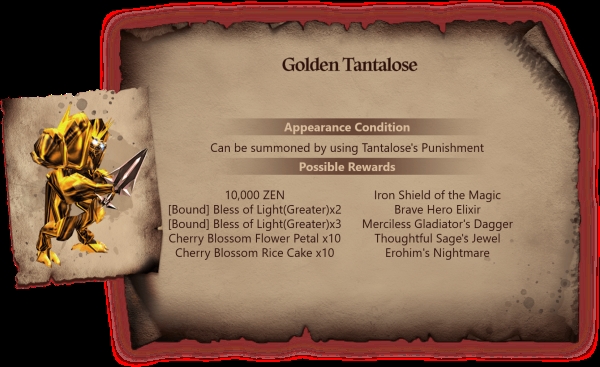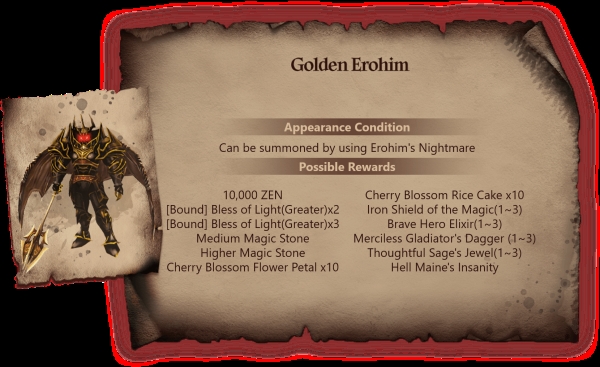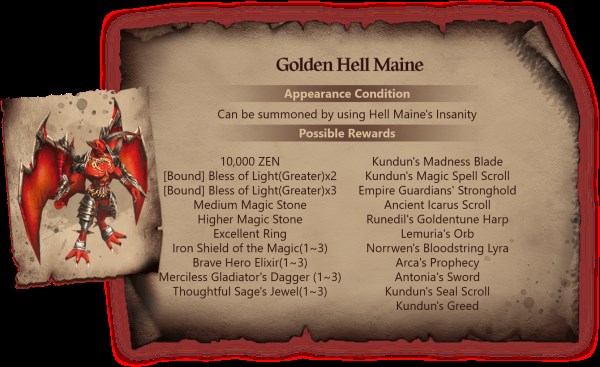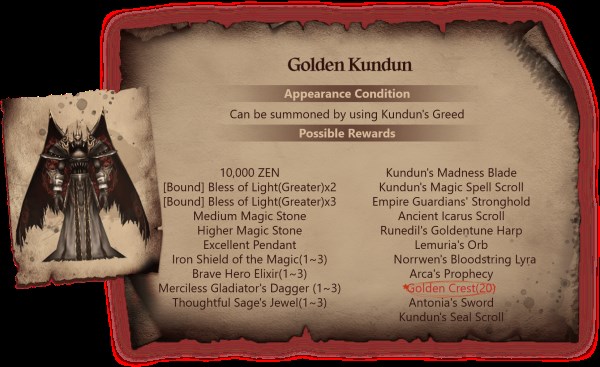 Thank you for your continuous support.
MU Support Team