Tutorial for Newbie Item Support

After initial character creation, you can receive Tutorial quest by clicking on the exclamation mark on the bottom right.

The Tutorial quest is filled with contents designed to help players better understand MU and support them on their journey.
All characters under level 80 can begin the quest by clicking on the exclamation mark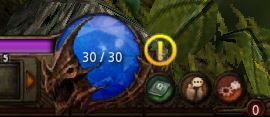 ▶ Ring of Fighter/Warrior

• You can receive Ring of Fighter/Warrior after having finished all the Tutorial quests.
If you give up Tutorial quest, you can receive the Ring of Fighter/Warrior right away.
However, you can no longer proceed with the Tutorial quest.
Magic Gladiator / Dark Lord / Rage Fighter / Grow Lancer cannot receive Tutorial quest, nor receive Ring of Fighter/Warrior.
You can throw Ring of Fighter/Warrior on the ground after having reached level 40/level 80.
• Upon throwing the ring on the ground, one of the following items will be created from the randomly.
(Certain amount of zen may drop instead of items.)
Weapon/Equipment of item level ranging from 5~9 (Increase of damage/defense, Luck, Skill options may be applied variably)
Katana, Blade, Sword of Salamander, Light Saber, Leather Set, Bronze Set, Brass Set.

Skull Staff, Serpent Staff, Thunder Staff, Pad Set, Bone Set, Sphinx Set.

Golden Crossbow, Light Crossbow, Tiger Bow, Vine Set, Silk Set, Wind Set.