1. Level Cap Increased & Season Rewards
1) Increased Max Character Level
(1) The maximum level cap has been increased from level 1300 to 1350.
Max Level: 1350
2) Season Level Reward
(1) Receive a gift box by reaching 'Lv. 1300' before the next season.
(2) The Reward Box will be sent to your Gremory Case and must be claimed within 30 days.
(3) The reward box redeemed in the Gremory Case expires after 14 days.
(4) Throwing the Reward Box on the floor allows the user to receive a [Magic Gladiator Muren Rexmilon] Muun.
Muun Image

Name

Basic Ability

Additional Ability

Magic Gladiator

Magic Gladiator Muren Rexmilon

When equipped with Muun

Elemental Defense +10

For 30 days after receiving

the Muun,

Increase Basic Ability x20
■ Reward Boxes deleted due to having expired cannot be restored.
■ Expired and Reward Boxes cannot be restored.
1) Areas where mounting is allowed
① The areas where you can ride mounts have been expanded.
② You may ride your mount in towns and safe zones now.
[Changes in areas where mounting is allowed]
| | | |
| --- | --- | --- |
| Area | Before | After |
| Safe Zone | No | Yes |
| Hunting Ground | Yes | Yes |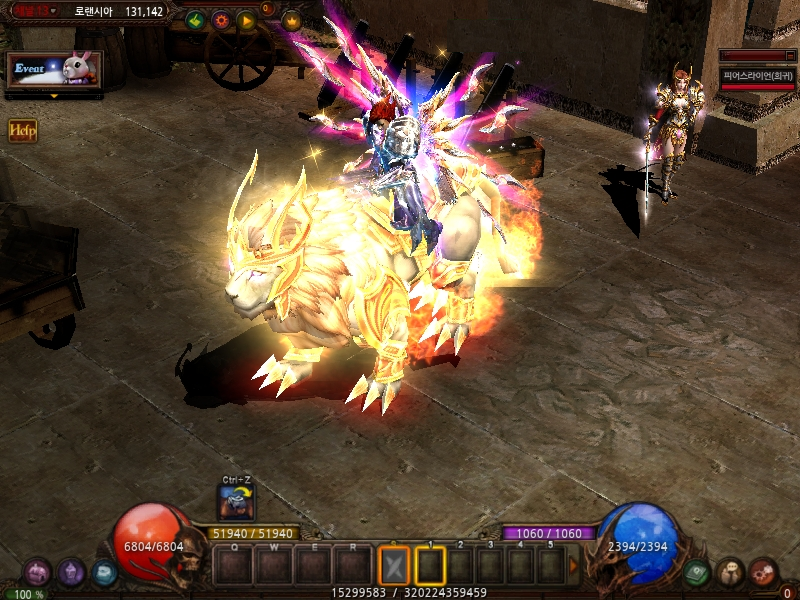 2) Apply auto mount / dismount settings
(1) Basic Settings
① When a mount is equipped - Auto-attacking or using an offensive skill
will automatically cause your character to dismount and enter combat.
② Your character will mount 3 seconds after the end of combat.
- The end of combat is when your character stops inflicting DMG.
- Receiving damage while not inflicting DMG does not dismount your character.
3) Changes in the movement speed setting
① Maintain your mount's movement speed after dismounting
by using the 'Ctrl+Z' shortcut after equipping a mount.
② Your mount's movement speed is maintained even after auto mount is deactivated.
1) Mount Exclusive Skills Improvements
① Mount exclusive skill is changed to character skill as long as mount is equipped.
Improved Mount Skills

Dark Horse

Earthquake

Fenrir

Plasma Storm

Dinorant

Raid Shoot
2) Remove Skill
① 'Spear Stab' was removed.
B. Dismantling temporary items
1. Dismantling temporary items
1) Settings
① Players can now dismantle expired temporary items.
2) How to dismantle
Click the 'Dismantle' button in the Inventory and right-click on the expired temporary item to dismantle it.
① Click on Confirm in the 'confirmation pop-up window' to dismantle it.
- The dismantled item will be destroyed.
② Unexpired items cannot be dismantled.