A. Kanturu Underground Overview
 
1. Background Story
Arca Scholars were investigating Kanturu Ruins to find Kanturu artifacts when they found a door they could not enter broken open in the Ruins corner.
Behind the broken entrance, there was a stair leading below the Kanturu Ruins.
Scholars wanted to investigate the new area immediately.
However, powerful monsters roaming the underground facility prevented them from entering.
Scholars plan to report the finding to Arca Noble Alliance and have MU Continent's knights sent down to annihilate the powerful monsters.
B. Kanturu Underground
1. Kanturu Underground Info
Kanturu Underground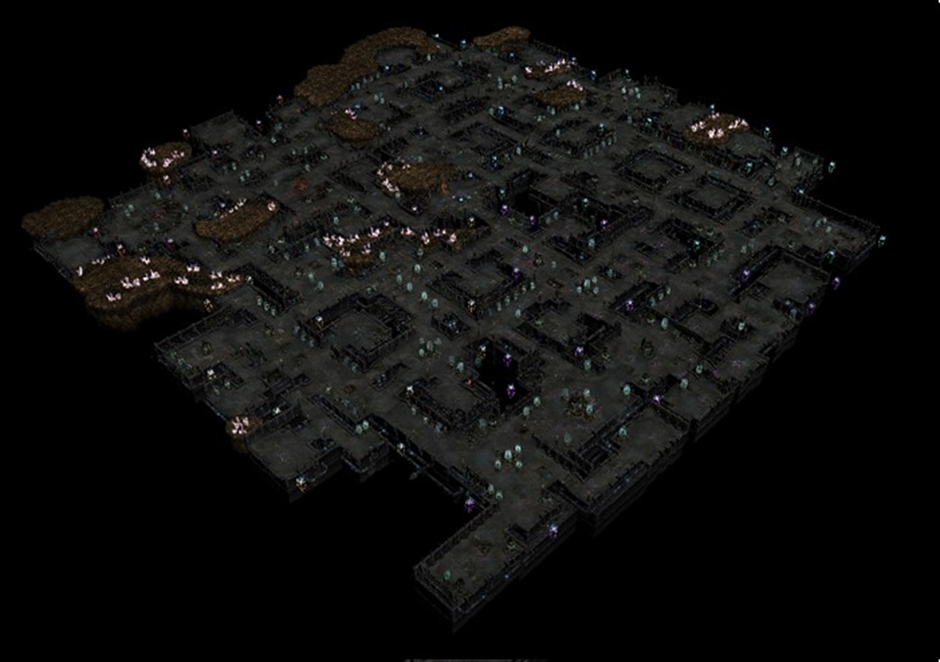 Directions

Entry Level

Farming Penalty Level

[Movement Command Window]

Movement Command Window(M) - Use 50,000 Zen to move to the area.

1,190

1,220

Go on foot

Kanturu Ruins (106. 159) Coordinates to reach entrance
1) Kanturu Underground Basic Info
(1) Use MU Helper Plus to go to Elemental hunting ground (Main/Sub-Main) of your choice.
(2) Kanturu Underground is an Elemental Hunting Ground where monsters with certain elements appear.
(3) Monsters have Excellent DMG Rate Resistance, Crit DMG Rate Resistance, DMG Absorbtion, and Debuff Rate Resistance.
(4) Safe Zone is at the center of Kanturu Underground.
     ㄴ Entering hunting ground or Character's Death or Reconnecting will move you to the Safe Zone
2) Main Dropped Items Info
Main Dropped Items

Excellent Brilliant Armor

Excellent Socket Necklace
(1) Drops items same as other hunting ground and Normal items.
C. Kanturu Underground Monsters
1. Monsters
1) Underground Persona
Name

Underground Persona

Level

615

Description

Underground Persona monster
 which use Tornado and Specter skills.
2) Underground Twin Tale
Name

Underground Twin Tale

Level

620

Description

Underground Twin Tale monster
wielding long spear capable of
 attacking from distance.
3) Underground Dreadfear
Name

Underground Dreadfear

Level

620

Description

Underground Dreadfear monster
 that attacks with double melee cutting skill.