How To Play In A Party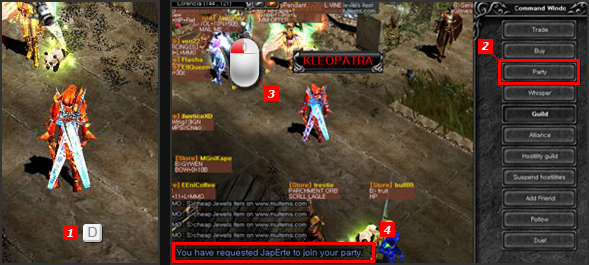 1. Press button
2. Click on "Party" button
3. Click on mouse left button over characters you want to make a party with
4. Check a message
What Is Multi Client?
With multi client system, you don't have to find someone fit for your party.

Just run plural clients in your computer simultaneously and make a party alone.
However, it may require high spec PC if you would want to run too many clients at a same time.
How To Use Multi Client?
2. Log out of MU homepage and log in through another account again


3. Multiple clients can be run at a same time