1. 8th Mastery Armor Item Update
1) 8th Mastery Armor Celestial Brilliant Set Item Update
(1) Celestial Brilliant Set Armor Item Info
Celestial Brilliant Set Armor

Class

Set Name

Item Name

Dark Wizard

Celestial

Brilliant Wizard

Dark Knight (Fury)

Brilliant Knight

Dark Knight (Belief)

Brilliant Knight

Elf (Dexterity)

Brilliant Elf

Elf (Energy)

Brilliant Elf

Magic Gladiator (Knight-type)

Brilliant Magic

Magic Gladiator (Wizard-type)

Brilliant Magic

Dark Lord

Brilliant Lord

Summoner

Brilliant Summoner

Rage Fighter

Brilliant Fighter

Glow Lancer

Brilliant Lancer

Rune Mage

Brilliant Rune Wizard

Slayer

Brilliant Slayer

Gun Crusher

Brilliant Gun Crusher
Brilliant Set Armor Options

Category

Helm

Armor

Pants

Gloves

Boots

Brilliant Wizard

O

O

O

O

X

Brilliant Knight

O

O

O

X

O

Brilliant Elf

O

O

O

O

X

Brilliant Magic

X

O

O

O

O

Brilliant Lord

O

O

O

O

X

Brilliant Summoner

O

O

O

O

X

Brilliant Fighter

O

O

O

X

O

Brilliant Lancer

O

O

O

O

X

Brilliant Rune Wizard

O

O

O

O

X

Brilliant Slayer

O

O

O

O

X

Brilliant Gun Crusher

O

O

O

X

O
2. Brilliant's Soul Item Added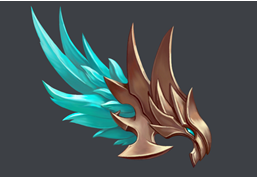 - Combination material used to upgrade Manticore Set Armor item into Brilliant Set Armor item.
- Brilliant's Soul item can be purchased by giving 50,000 Ruudto Elveland NPC James (32.239)
3. Brilliant Set Armor Crafting
Main Material

Ruud Shop Materials

Jewel Material

Combination Chance

Combination Results

Above Lv. +11/16 Options
Manticore Set Armor

Brilliant's Soul

Bundle of Jewel of Bless x30
Bundle of Jewel of Soul x30
Jewel of Chaos x1
Jewel of Creation 1

100%

Lv. 0/0 Options

Brilliant Set Armor

[Maintains Luck and Stat Options]

① Brilliant Set Armor can be craftedthrough a Normal Combination

of the Chaos Goblin NPC of Noria (180.99).

② Upgrade with 100% success rate by using Manticore Set Armor Items, Brilliant's Soul, and Jewel Items

with Enhancement Level 11 or higher and 16 or higher additional options.

③ When upgrading, item type (class and part) as well as luck options and stat options are maintained.
4. Brilliant Excellent Armor Drop
1) Drop Hunting Ground
1. You can acquire Brilliant Excellent Armor by defeating "Burning Kethotum" monsters.
5. 8th Mastery Armor
(1) Dragon Knight
Celestial Brilliant Knight Set




Level Requirement - Lv. 1300 or higher




Category

Knight Helm

Knight Armor

Knight Pants

Knight Boots




 

 

 




Required Strength

781

933

844

739




Required Dexterity

240

287

256

224




Defense

441

463

454

439




Set Options




2 Set

3 Set

4 Set




Increase Mastery Skillpower
Increase Mastery Energy

Double DMG rate +18%
Increase Mastery Attack/Wizardry

Increase Mastery Crit DMG
Increase Mastery Excellent DMG
Ignore enemy Defense +9%
All Mastery stats
Increase Mastery Basic Defense
Crit DMG Chance +20%
Excellent DMG Chance +20%
Triple DMG rate 10%
Increase Mastery Max HP
Mastery Damage Reduction



Celestial Brilliant Knight (Belief) Set




Level Requirement - Lv. 1300 or higher




Category

Knight Helm

Knight Armor

Knight Pants

Knight Boots




 

 

 




Required Dexterity

125

135

130

114




Required Energy

755

769

762

755




Defense

460

483

473

459




Set Options




2 Set

3 Set

4 Set




Increase Mastery Skillpower
HP +360

Double DMG rate +18%
Increase Defense +240

Increase Crit DMG rate +40%
Increase Excellent DMG chance +40%
Strong Blessing - ATK/Wizardry of party members increases by 260
Increase all Mastery stats
Increase Mastery Basic Defense
Strong Blessing - Increases HP Conversion Rate
Strong Blessing - Increases Shield DEF
Increase Triple DMG rate by 7%
Increase Mastery Max HP
Mastery Damage Reduction



(2) Soul Wizard
Celestial Brilliant Wizard Set




Level Requirement - Lv. 1300 or higher




Category

Wizard Helm

Wizard Armor

Wizard Pants

Wizard Gloves




 

 

 

 




Required Strength

240

261

251

193




Required Dexterity

93

98

93

77




Defense

419

428

424

414




Set Options




2 Set

3 Set

4 Set




Increase Mastery Skillpower
Increase Mastery Energy

Double DMG rate +18%
Increase Mastery Attack/Wizardry

Increase Mastery Crit DMG
Increase Mastery Excellent DMG
Ignore enemy Defense +9%
All Mastery stats
Increase Mastery Basic Defense
Crit DMG Chance +20%
Excellent DMG Chance +20%
Triple DMG rate 10%
Increase Mastery Max HP
Mastery Damage Reduction



(3) Noble Elf
Celestial Brilliant Elf Set (Dexterity Elf)




Level Requirement - Lv. 1300 or higher




Category

Elf Helm

Elf Armor

Elf Pants

Elf Gloves




 

 

 

 




Required Strength

198

224

209

182




Required Dexterity

413

476

440

377




Defense

435

442

437

426




Set Options




2 Set

3 Set

4 Set




Increase Mastery Skillpower
Increase Mastery Energy

Double DMG rate +18%
Increase Mastery Attack/Wizardry

Increase Mastery Crit DMG
Increase Mastery Excellent DMG
Ignore enemy Defense +9%
All Mastery stats
Increase Mastery Basic Defense
Crit DMG Chance +20%
Excellent DMG Chance +20%
Triple DMG rate 10%
Increase Mastery Max HP
Mastery Damage Reduction



Celestial Brilliant Elf Set (Energy Elf)




Level Requirement - Lv. 1300 or higher




Category

Elf Helm

Elf Armor

Elf Pants

Elf Gloves




 

 

 

 




Required Strength

83

93

88

83




Required Dexterity

161

167

161

151




Required Energy

1063

1098

1070

1056




Defense

352

360

353

341




Set Options




2 Set

3 Set

4 Set




Increase Mastery Energy
Improve Enhance Defense by 59%

Improve Enhance Attack by 59%
Increase Defense by 49% when equipped with shield

Improve Bless +75
Defense +290
Increase Max HP +590
All Mastery stats
Increase Mastery Basic Defense
Increase Mastery Max HP
Mastery Damage Reduction



(4) Magic Knight
Celestial Brilliant Magic Set (Knight-type Magic Gladiator)




Level Requirement - Lv. 1300 or higher




Category

Magic Armor

Magic Pants

Magic Gloves

Magic Boots




 

 

 

 




Required Strength

770

734

623

671




Required Dexterity

324

314

266

282




Defense

462

438

431

437




Set Options




2 Set

3 Set

4 Set




Increase Mastery Skillpower
Increase Mastery Energy

Double DMG rate +18%
Increase Mastery Attack/Wizardry

Increase Mastery Crit DMG
Increase Mastery Excellent DMG
Ignore enemy Defense +9%
All Mastery stats
Increase Mastery Basic Defense
Crit DMG Chance +20%
Excellent DMG Chance +20%
Triple DMG rate 10%
Increase Mastery Max HP
Mastery Damage Reduction



Celestial Brilliant Magic Set (Wizard-type Magic Gladiator)




Level Requirement - Lv. 1300 or higher




Category

Magic Armor

Magic Pants

Magic Gloves

Magic Boots




 

 

 

 




Required Strength

203

193

177

182




Required Dexterity

118

177

161

167




Required Energy

1119

1091

1077

1056




Defense

459

433

428

432




Set Options




2 Set

3 Set

4 Set




Increase Mastery Skillpower
Increase Mastery Energy

Double DMG rate +18%
Increase Mastery Attack/Wizardry

Increase Mastery Crit DMG
Increase Mastery Excellent DMG
Ignore enemy Defense +9%
All Mastery stats
Increase Mastery Basic Defense
Crit DMG Chance +20%
Excellent DMG Chance +20%
Triple DMG rate 10%
Increase Mastery Max HP
Mastery Damage Reduction



5) Empire Lord
Celestial Brilliant Lord Set




Level Requirement - Lv. 1300 or higher




Category

Lord Helm

Lord Armor

Lord Pants

Lord Gloves




 

 

 

 




Required Strength

329

361

340

282




Required Dexterity

98

109

104

88




Defense

417

438

424

414




Set Options




2 Set

3 Set

4 Set




Increase Mastery Skillpower
Increase Mastery Energy

Double DMG rate +18%
Increase Mastery Attack/Wizardry

Increase Mastery Crit DMG
Increase Mastery Excellent DMG
Ignore enemy Defense +9%
All Mastery stats
Increase Mastery Basic Defense
Crit DMG Chance +20%
Excellent DMG Chance +20%
Triple DMG rate 10%
Increase Mastery Max HP
Mastery Damage Reduction



(6) Dimension Summoner
Celestial Brilliant Summoner Set




Level Requirement - Lv. 1300 or higher




Category

Summoner Helm

Summoner Armor

Summoner Pants

Summoner Gloves




 

 

 

 




Required Strength

198

219

209

151




Required Dexterity

77

88

83

46




Defense

421

433

424

413




Set Options




2 Set

3 Set

4 Set




Increase Mastery Skillpower
Increase Mastery Energy

Double DMG rate +18%
Increase Mastery Attack/Wizardry

Increase Mastery Crit DMG
Increase Mastery Excellent DMG
Ignore enemy Defense +9%
All Mastery stats
Increase Mastery Basic Defense
Crit DMG Chance +20%
Excellent DMG Chance +20%
Triple DMG rate 10%
Increase Mastery Max HP
Mastery Damage Reduction



(7) Fist Blazer
Celestial Brilliant Fighter Set




Level Requirement - Lv. 1300 or higher




Category

Fighter Helm

Fighter Armor

Fighter Pants

Fighter Boots




 

 

 

 




Required Strength

392

445

419

366




Defense

415

444

432

421




Set Options




2 Set

3 Set

4 Set




Increase Mastery Skillpower
Increase Mastery Energy

Double DMG rate +18%
Increase Mastery Attack/Wizardry

Increase Mastery Crit DMG
Increase Mastery Excellent DMG
Ignore enemy Defense +9%
All Mastery stats
Increase Mastery Basic Defense
Crit DMG Chance +20%
Excellent DMG Chance +20%
Triple DMG rate 10%
Increase Mastery Max HP
Mastery Damage Reduction



(8) Shining Lancer
Celestial Brilliant Lancer Set




Level Requirement - Lv. 1300 or higher




Category

Lancer Helm

Lancer Armor

Lancer Pants

Lancer Gloves




 

 

 

 




Required Strength

340

361

350

298




Required Dexterity

340

361

350

298




Defense

410

422

419

411




Set Options




2 Set

3 Set

4 Set




Increase Mastery Skillpower
Increase Mastery Energy

Double DMG rate +18%
Increase Mastery Attack/Wizardry

Increase Mastery Crit DMG
Increase Mastery Excellent DMG
Ignore enemy Defense +9%
All Mastery stats
Increase Mastery Basic Defense
Crit DMG Chance +20%
Excellent DMG Chance +20%
Triple DMG rate 10%
Increase Mastery Max HP
Mastery Damage Reduction



(9) Rune Wizard
Celestial Brilliant Rune Wizard Set




Level Requirement - Lv. 1300 or higher




Category

Rune Mage Helm

Rune Mage Armor

Rune Mage Pants

Rune Mage Gloves




 

 

 

 




Required Strength

209

230

219

161




Required Dexterity

88

93

88

72




Required Energy

867

895

881

839




Defense

419

424

428

433




Set Options




2 Set

3 Set

4 Set




Increase Mastery Skillpower
Increase Mastery Energy

Double DMG rate +18%
Increase Mastery Attack/Wizardry

Increase Mastery Crit DMG
Increase Mastery Excellent DMG
Ignore enemy Defense +9%
All Mastery stats
Increase Mastery Basic Defense
Crit DMG Chance +20%
Excellent DMG Chance +20%
Triple DMG rate 10%
Increase Mastery Max HP
Mastery Damage Reduction



10) Slaughterer
Celestial Brilliant Slayer Set




Level Requirement - Lv. 1300 or higher




Category

Slayer Helm

Slayer Armor

Slayer Pants

Slayer Gloves




 

 

 

 




Required Strength

240

287

256

219




Required Dexterity

781

933

844

707




Defense

445

458

450

424




Set Options




2 Set

3 Set

4 Set




Increase Mastery Skillpower
Increase Mastery Energy

Double DMG rate +18%
Increase Mastery Attack/Wizardry

Increase Mastery Crit DMG
Increase Mastery Excellent DMG
Ignore enemy Defense +9%
All Mastery stats
Increase Mastery Basic Defense
Crit DMG Chance +20%
Excellent DMG Chance +20%
Triple DMG rate 10%
Increase Mastery Max HP
Mastery Damage Reduction



(11) Heist Gun Crusher
Celestial Brilliant Gun Crusher Set




Level Requirement - Lv. 1300 or higher




Category

Gun Crusher Helm

Gun Crusher Armor

Gun Crusher Pants

Gun Crusher Boots




 

 

 

 




Required Strength

324

335

314

293




Required Dexterity

272

282

261

240




Required Energy

804

818

790

762




Defense

426

436

431

427




Set Options




2 Set

3 Set

4 Set




Increase Mastery Skillpower
Increase Mastery Energy

Double DMG rate +18%
Increase Mastery Attack/Wizardry

Increase Mastery Crit DMG
Increase Mastery Excellent DMG
Ignore enemy Defense +9%
All Mastery stats
Increase Mastery Basic Defense
Crit DMG Chance +20%
Excellent DMG Chance +20%
Triple DMG rate 10%
Increase Mastery Max HP
Mastery Damage Reduction