A. Slayer 4th Advancement Update
Slayer 4th Advancement
| | |
| --- | --- |
| Advancement | Class Name |
| 4th | Slaughterer |
4th Advancement Quest

Requirements: Slayer character with 3rd Advancement completed and Lv. 800 reached
Training Location: Lorencia NPC 'Cent(131, 147)'
<Quest Content Summary>
Quest Type

Quest Name

Content

Rewards

1st Quest

Cent's Test

Beat the NPC, Cent on a 1 vs 1 battle

Stat Points-20

2nd Quest

New Battle(1)

Survive the battle between 'Larva', 'Skeleton Warrior', and 'Cyclops'

in the Deep Dungeon for a certain duration.

Stat Points-30

3rd Quest

New Battle(2)

Defeat the NPC, Cent, and the monsters of the Deep Dungeon

within the time limit

Stat Points-50

Scroll of Gray Oblivion
Slayer Skill Upgrade Tree

Skill Upgrade Tree

The Skill Upgrade Tree UI can be accessed by pressing [Ctrl + A] by Slayers that have completed the 4th Advancement.
Skill points acquired when levelling up after 4th Advancement can be used to upgrade skills.
Shared options such as debuff options, debuff explosions, and passive options remain the same.
Skill Upgrade Tree
1) Sword Intertia Strengthener - Debuff (Bleed/Poison)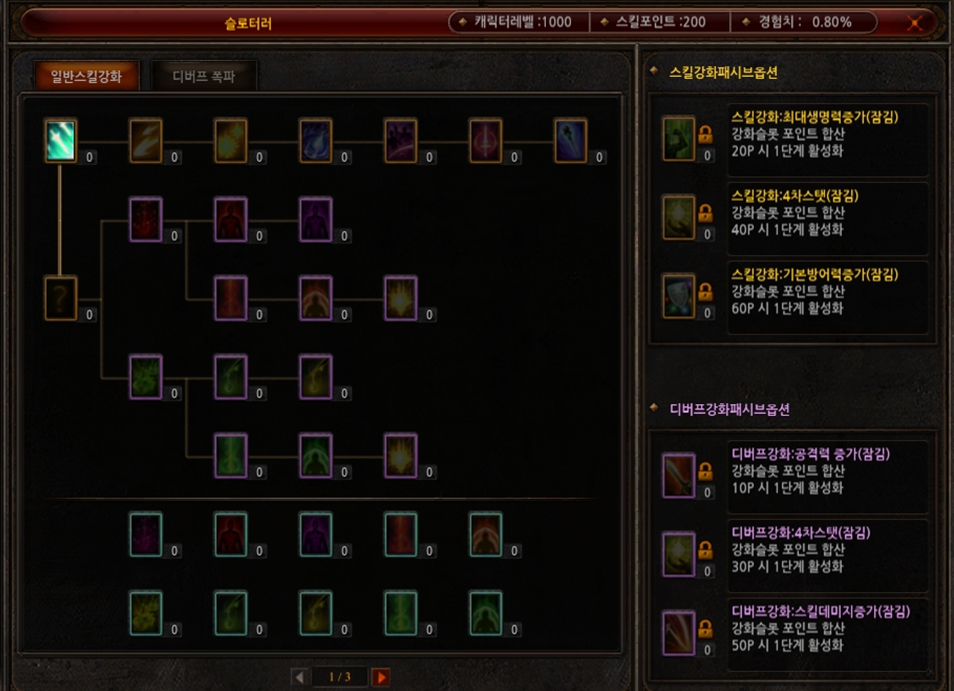 Sword Inertia

Points

Skill Name

Skill Description

Sword Inertia Strengthener Skill

Increase the ATK of Sword Inertia skill.

1/20

Damage count +1

Increases the number of damage dealt by Sword Inertia skill by 1.

1520

Increase Additional Damage Chance

Increases chance to deal additional damage

for Sword Inertia skill.

1/20

Additional Splash Damage

Adds splash damage to Sword Inertia.

10/10

Increase Targets

Increases the number of targets receiving damage by 1.

10/10

Increase Skill Damage

Increase the DMG of Sword Inertia skill.

1/20

Increase Weapon DMG (%)

Increase Weapon ATK of equipped weapon when using Sword Inertia.

1/20
2) Bat Flock Strengthener - Debuff (Poison/Freeze)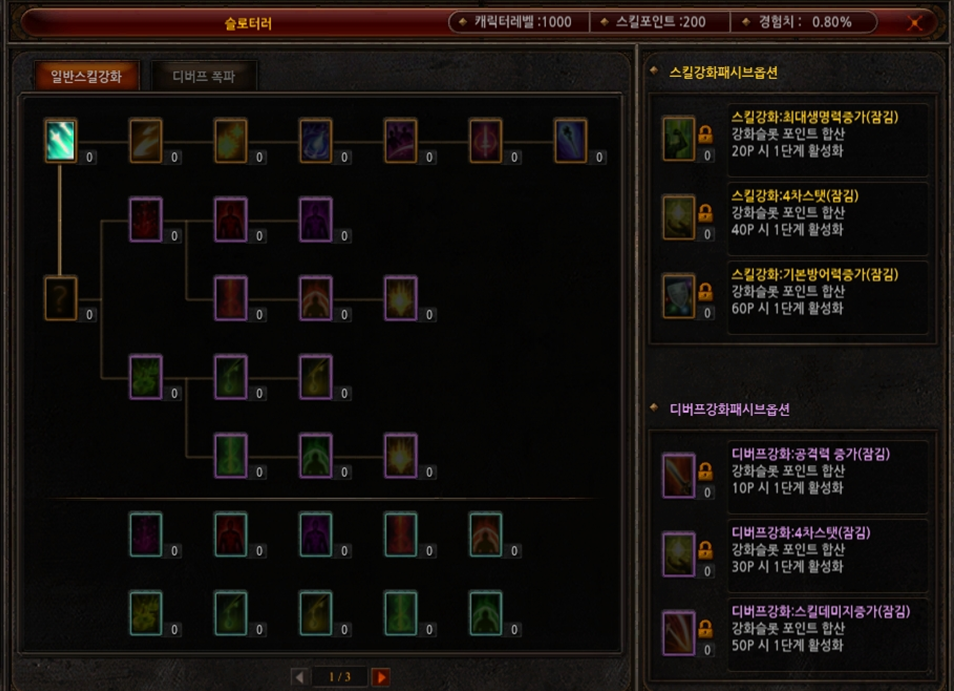 Bat Flock

Points

Skill Name

Skill Description

Bat Flock Strengthener Skill

Increase the ATK of Bat Flock skill.

1/20

Increase Range

Increase range of Bat Flock skill by 1 tile.

15/15

Increase Additional Damage Chance

Increases chance to deal additional damage when using Bat Flock.

1/20

Increase AOE

Increase AOE of Bat Flock skill by 1 tile.

10/10

Increase Targets

Increases the number of targets receiving damage by 1.

10/10

Increase Skill Damage

Increase the DMG of Bat Flock skill.

1/20

Increase Weapon DMG (%)

Increase Weapon ATK of equipped weapon when using Bat Flock.

1/20
3) Pierce Attack Strengthener - Debuff (Poison/Freeze)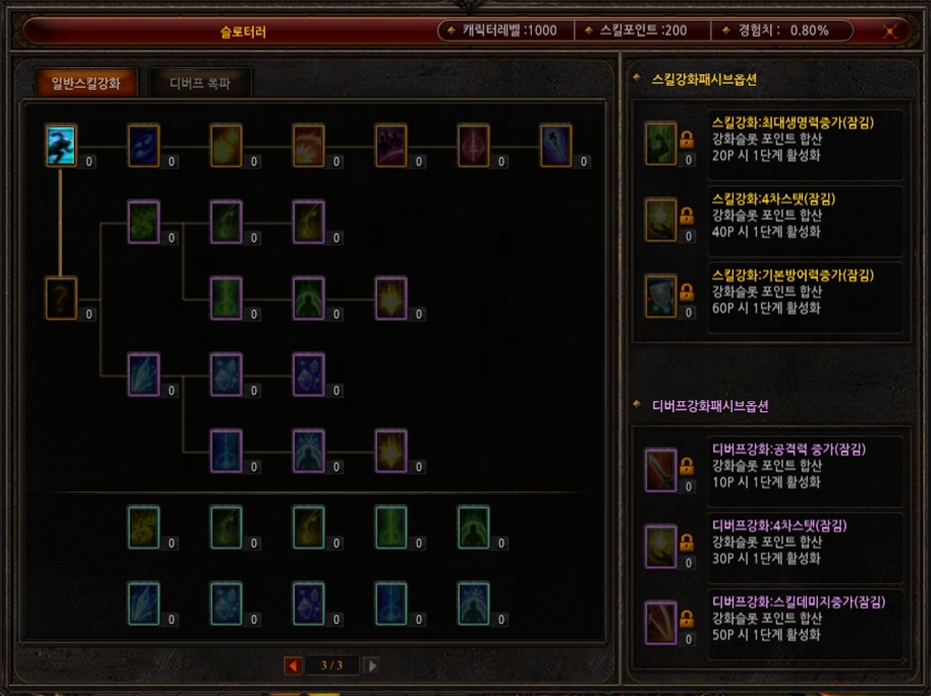 Pierce Attack

Points

Skill Name

Skill Description

Pierce Attack Strengthener Skill

Increase the ATK of Pierce Attack skill.

1/20

Increase Range

Increase range of Pierce Attack skill by 1 tile.

15/15

Increase Additional Damage Chance

Increases chance to deal additional damage

for Pierce Attack skill.

1/20

Increase AOE

Increase AOE of Pierce Attack skill by 1 tile.

10/10

Increase Targets

Increases the number of targets receiving damage by 1.

10/10

Increase Skill Damage

Increase the DMG of Pierce Attack skill.

1/20

Increase Weapon DMG (%)

Increase Weapon ATK of equipped weapon when using Pierce Attack.

1/20