1. 7th Mastery Weapon Item Update
1) 7th Mastery Weapon - Manticore
(1) Manticore Weapon Item Info
Manticore Excellent Weapon & Shield

Class

Item Name

Type

Skill

Dark Knight

Manticore Sword

One-Handed Sword

Spinning Attack

Dark Knight

Manticore Shield

Shield

-

Dark Wizard, Magic Gladiator

Manticore Staff

One-Handed Staff

-

Elf

Manticore Bow

Bow

Multi Arrows

Elf Secondary Weapons

Manticore Quiver

Quiver

-

Summoner

Manticore Stick

Stick

-

Summoner Secondary Weapons

Book of Manticore

Scroll

-

Magic Gladiator

Manticore Magic Sword

One-Handed Sword

Power Slash

Magic Gladiator

Manticore Magic Two-Handed Sword

Two-Handed Sword

Power Slash

Dark Lord

Manticore Scepter

Scepter

Force Wave

Rage Fighter

Manticore Claw

Claw

Phoenix Shot

Glow Lancer

Manticore Lance

Lance

Pierce

Rune Mage

Manticore Rune Mace

Mace

-

Slayer

Manticore Short Sword

One-Handed Sword

Spinning Attack

Gun Crusher

Manticore Magic Gun

Magic Gun

-
2. Manticore Anvil Item Added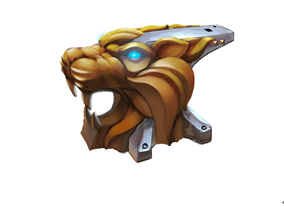 "Combination material used to upgrade Silver Heart Weapon to Manticore weapon."
- Manticore Anvil item can be purchased by giving 100,000 Ruud to Elveland NPC James (32.239)
3. Manticore Excellent Weapon Crafting
Main Material

Ruud Shop Materials

Jewel Material

Combination Chance

Combination Results

Above Lv. +11/16 Options
Silver Heart Weapon & Shield

Manticore Anvil

Bundle of Jewel of Bless x30
Bundle of Jewel of Soul x30
Jewel of Chaos x1
Jewel of Creation 1

100%

Lv. 0/0 Options
Manticore Weapon & Shield
[Maintains Luck and Excellent Options]

① Manticore Weapon can be crafted through a 'Normal Combination' of the Chaos Goblin NPC of Noria (180.99).
② Upgrade with 100% success rate by using Silver Heart Weapon & Shield Items, Manticore Anvil, and Jewel Items with Enhancement Level 11 or higher and 16 or higher additional options.
③ When upgrading, item type, luck options, and excellent options are maintained.
4. 7th Mastery Weapon
(1) Manticore Sword
Manticore Sword




Equipping Class

Dragon Knight




Required Level

Level 1200




Min/Max ATK

684 - 696




Attack Speed

40




Required Strength or Energy

1006 or 936




Required Dexterity

327




Excellent Option




Excellent DMG rate +10%
Increase Attack (Magic) Speed 7
Gain (HP/8) when killing monsters
Gain (MP/8) when killing monsters
ATK increases by 2.6 every 20 levels
ATK increases by 74



(2) Manticore Shield
Manticore Shield




Equipping Class

Dragon Knight




Required Level

Level 1200




Defense

95




DEF Rate

123




Required Strength or Energy

245 or 950




Required Energy

189




Excellent Option




Base DEF increases by 2.6 every 20 levels
Reflect 5% DMG
Increase Defense Success Chance 10%
Max HP +286
Max MP +286
DMG -78



(3) Manticore Staff
Manticore Staff




Equipping Class

Soul Wizard, Magic Knight




Required Level

Level 1200




Min-Max ATK/Wizardry

245 - 257/160%




Attack Speed

30




Required Strength

308




Required Dexterity

106




Excellent Option




Excellent DMG rate +10%
Increase Attack (Magic) Speed 7
Gain (HP/8) when killing monsters
Gain (MP/8) when killing monsters
ATK increases by 2.6 every 20 levels
Wizardry increases by 74



(4) Manticore Bow
Manticore Bow




Equipping Class

Noble Elf




Required Level

Level 1200




Min/Max ATK

971 - 999




Attack Speed

45




Required Strength

206




Required Dexterity

1204




Excellent Option




Excellent DMG rate +10%
Increase Attack (Magic) Speed 7
Gain (HP/8) when killing monsters
Gain (MP/8) when killing monsters
ATK increases by 2.6 every 20 levels
ATK increases by 74



(5) Manticore Quiver
Manticore Quiver




Equipping Class

Noble Elf




Required Level

Level 1200




Min/Max ATK

651 - 637




Attack Speed

55




Required Strength

199




Required Dexterity

1190




Excellent Option




Excellent DMG rate +10%
Increase Attack (Magic) Speed 7
Gain (HP/8) when killing monsters
Gain (MP/8) when killing monsters
ATK increases by 2.6 every 20 levels
ATK increases by 74



(6) Manticore Magic Sword
Manticore Magic Sword




Equipping Class

Magic Knight




Required Level

Level 1200




Min-Max ATK/Wizardry

683 - 693/89%




Attack Speed

45




Required Strength

743




Required Dexterity

458




Required Energy

164




Excellent Option




Excellent DMG rate +10%
Increase Attack (Magic) Speed 7
Gain (HP/8) when killing monsters
Gain (MP/8) when killing monsters
ATK increases by 2.6 every 20 levels
ATK increases by 74



(7) Manticore Magic Two-Handed Sword
Manticore Magic Two-Handed Sword




Equipping Class

Magic Knight




Required Level

Level 1200




Min-Max ATK/Wizardry

899 - 949/89%




Attack Speed

45




Required Strength

743




Required Dexterity

458




Required Energy

164




Excellent Option




Excellent DMG rate +10%
Increase Attack (Magic) Speed 7
Gain (HP/8) when killing monsters
Gain (MP/8) when killing monsters
ATK increases by 2.6 every 20 levels
ATK increases by 74



(8) Manticore Scepter
Manticore Scepter




Equipping Class

Empire Lord




Required Level

Level 1200




Min/Max ATK

732 - 750




Attack Speed

40




Required Strength

710




Required Dexterity

166




Excellent Option




Excellent DMG rate +10%
Increase Attack (Magic) Speed 7
Gain (HP/8) when killing monsters
Gain (MP/8) when killing monsters
ATK increases by 2.6 every 20 levels
Wizardry increases by 74



(9) Manticore Stick
Manticore Stick




Equipping Class

Dimension Summoner




Required Level

Level 1200




Min-Max ATK/Wizardry

226 - 240/155%




Attack Speed

30




Required Strength

278




Required Dexterity

112




Excellent Option




Excellent DMG rate +10%
Increase Attack (Magic) Speed 7
Gain (HP/8) when killing monsters
Gain (MP/8) when killing monsters
ATK increases by 2.6 every 20 levels
Wizardry increases by 74



(10) Book of Manticore
Book of Manticore




Equipping Class

Dimension Summoner




Required Level

Level 1200




Curse

152%




Attack Speed

50




Required Dexterity

206




Required Energy

760




Excellent Option




Excellent DMG rate +10%
Increase Attack (Magic) Speed 7
Gain (HP/8) when killing monsters
Gain (MP/8) when killing monsters
ATK increases by 2.6 every 20 levels
Wizardry increases by 74



(11) Manticore Claw
Manticore Claw




Equipping Class

Fist Blazer




Required Level

Level 1200




Min/Max ATK

588 - 602




Attack Speed

35




Required Strength

595




Required Dexterity

199




Excellent Option




Excellent DMG rate +10%
Increase Attack (Magic) Speed 7
Gain (HP/8) when killing monsters
Gain (MP/8) when killing monsters
ATK increases by 2.6 every 20 levels
ATK increases by 74



(12) Manticore Lance
Manticore Lance




Equipping Class

Shining Lancer




Required Level

Level 1200




Min/Max ATK

454 - 472




Attack Speed

40




Required Strength

448




Required Dexterity

320




Excellent Option




Excellent DMG rate +10%
Increase Attack (Magic) Speed 7
Gain (HP/8) when killing monsters
Gain (MP/8) when killing monsters
ATK increases by 2.6 every 20 levels
ATK increases by 74



(13) Manticore Rune Mace
Manticore Rune Mace




Equipping Class

Majestic Rune Mage




Required Level

Level 1200




Min-Max ATK/Wizardry

208 - 217 / 135%




Attack Speed

50




Required Strength

294




Required Dexterity

113




Required Energy

1108




Excellent Option




Excellent DMG rate +10%
Increase Attack (Magic) Speed 7
Gain (HP/8) when killing monsters
Gain (MP/8) when killing monsters
ATK increases by 2.6 every 20 levels
Wizardry increases by 74



(14) Manticore Short Sword
Manticore Short Sword




Equipping Class

Slaughterer




Required Level

Level 1200




Min/Max ATK

662 - 717




Attack Speed

45




Required Strength

341




Required Dexterity

1081




Excellent Option




Excellent DMG rate +10%
Increase Attack (Magic) Speed 7
Gain (HP/8) when killing monsters
Gain (MP/8) when killing monsters
ATK increases by 2.6 every 20 levels
ATK increases by 74



(15) Manticore Magic Gun
Manticore Magic Gun




Equipping Class

Heist Gun Crusher




Required Level

Level 1200




Min-Max ATK/Wizardry

326 - 340 / 131%




Attack Speed

50




Required Strength

379




Required Dexterity

322




Required Energy

852




Excellent Option




Excellent DMG rate +10%
Increase Attack (Magic) Speed 7
Gain (HP/8) when killing monsters
Gain (MP/8) when killing monsters
ATK increases by 2.6 every 20 levels
Wizardry increases by 74